Back to all posts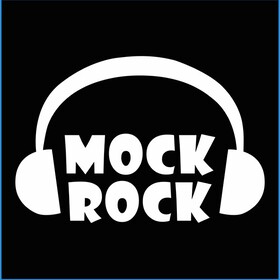 Our fourteenth annual Mock Rock was a huge success.  On Thursday, March 12 the ÉLUE parents came to the to see twelve grade 6 performances.  They were entertained.  The students performed admirably and displayed excellent energy, lip-syncing, costuming, props and choreography.
Those who took to the stage truly gave it their all!  The four judges had a difficult job.  Selecting the top five performances was quite the task for Sunny 94's Iwa Post, Leslie Ennis (former ÉLUE teacher), Ian Wilson (former ÉLUE vice-principal), and Darby Dykslag (former ELUE student).  However, they did a great job!
To cap off the evening the staff at ÉLUE performed a country song by Blanco Brown called "The Git Up".  As always, it was a dazzling, show stopper of a performance.  Special thanks to all 14 of them for the time spent rehearsing, getting costumes, acquiring props and performing.
Rankin's Ripcurls wish to thank everyone who helped make Mock Rock 2020 a huge success!  We thoroughly enjoyed putting together the project, performing on stage and most importantly collecting food bank donations for The Lacombe and District Food Bank.  Also, we wish to recognize our sponsors for making the Mock Rock evening possible.  Please see the list below.
A & W
ALL SPORTS CRESTING
ARTISTIQUE GYMNASTICS
AURORA DENTAL GROUP
ATB FINANCIAL
BEST WESTERN HOTEL
BOOSTER JUICE
BOSTON PIZZA
BUMPER TO BUMPER
CO-OP
CO-OPERATORS
COPPER LANE
DANCERS EDGE
D&M CONCRETE PRODUCTS LTD
DOWNTON'S TRANSPORT LTD.
DAIRY QUEEN
EASTSIDE EATERY
ELITE BRIDAL
EMPIRE AUTO SALES
FAMILY EYE CARE
FOUNTAIN TIRE
FLYING CROSS RANCH
FRASERWAY RV
GENERAL APPLIANCE
HEAD HUNTERS
INLINE WELDING
KAVACCINOS
KINSMEN AQUATIC CENTER
KLES-AIR
LACOMBE DENTAL CLINIC
LETOS
M&M FOOD MARKET
NORTH SHORE ENVIRON.
O.K. TIRE
PHARMA-SAVE
PINZ PLUS
REDS SPORTS
RICHARDSON PIONEER
SHOPPERS DRUG MART
SIGN MASTERS
SOAPY'S
SPEEDY GLASS
STRAND PRINTING
SOBEYS
SUBWAY
VIKING PROJECT
YELLOW DOOR DANCE COMPANY